What are the advantages of sputum cup
---
(1) The sputum cup is designed with an observation window and a scale, which is convenient for observing the color and shape of the sputum and accurately measuring the amount of sputum. Especially for patients with massive hemoptysis, it is necessary to determine the treatment plan based on the amount of hemoptysis, ensuring that the patient safety.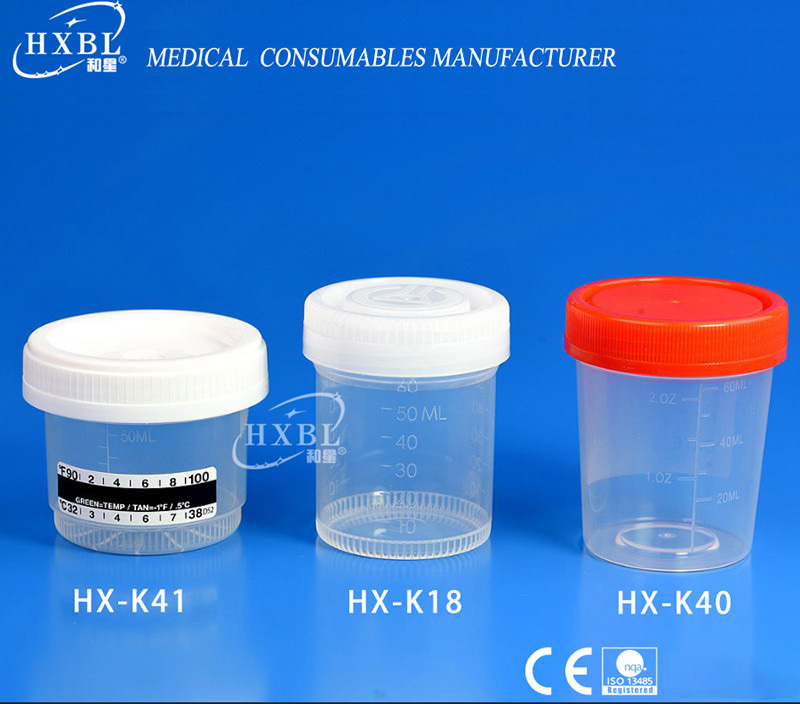 (2) With the traditional sputum cup, the patient needs to lift the entire cup lid every time he coughs up sputum, and the existing sputum in the sputum cup will bring visual stimulation to the patient. In order to reduce this adverse stimulation, the sputum cup adopts a funnel design to avoid visual pollution.
(3) The rubber sealing ring makes the sealing effect better. The ring groove set at the corresponding place of the cup cover and the cup mouth is equipped with a rubber sealing ring. The hinge of the cup cover and the cup mouth is provided with a torsion spring. The sealing effect between the lid and the mouth of the cup is also better, and at the same time, the pollution of the ward environment is avoided.
(4) The liner bag is one-time use, avoiding repeated cleaning of the sticky and dirty sputum, which brings inconvenience to the cleaning work; a transparent plastic liner bag is added to facilitate the centralized treatment of sputum.
(5) Easy to use.
---
30ML Sputum Cup suppliers,30ML Sputum Cup Manufacturers china