200ul boxed filter tips (96well) range of use
---
The scope of use of 200ul boxed filter tips (96well):
1. Store samples:
It can replace the conventional standard centrifuge tube to store samples, and it can be neatly arranged during storage, saving space, and has a large storage capacity and can withstand standard temperature refrigerators. Therefore, it is also called a storage block.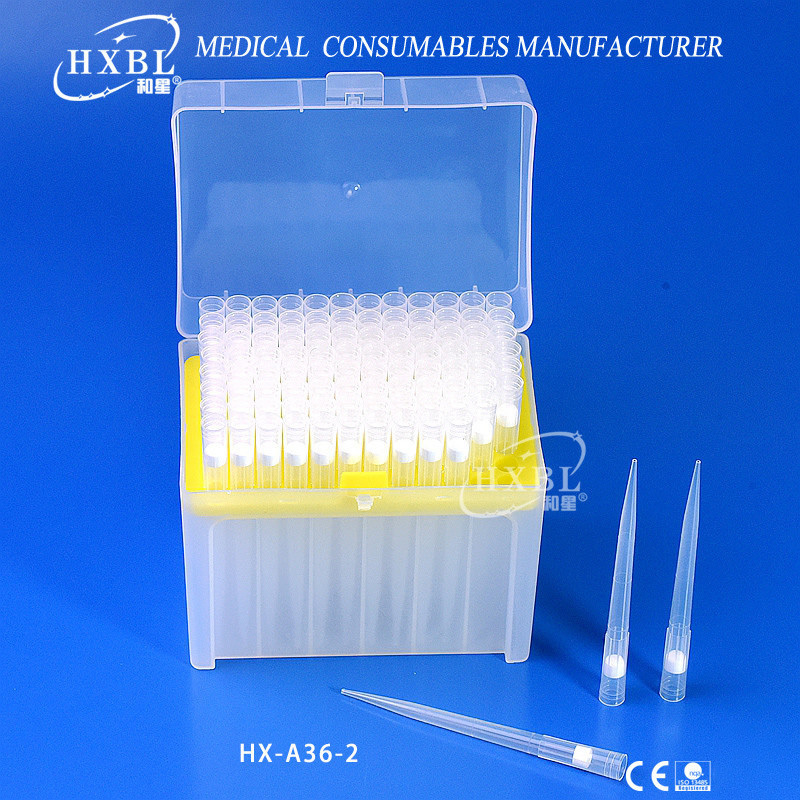 2. Processing samples:
It can be combined with a discharge gun, high-throughput automatic liquid manipulation instruments and software to achieve high-throughput manipulation of biological samples, such as protein precipitation and liquid-liquid extraction. Greatly improve the efficiency of sample processing. PP material is more resistant to standard high temperature and autoclave sterilization.
3. Sampling operation:
Commonly used in various autosamplers, it can be directly placed in the sample chamber of the autosampler for injection. Compared with the traditional sample injection vial, it can not only double the number of samples in the sample chamber, but also realize the sample storage in the sample chamber. The 96-well plate can be directly injected after processing, eliminating the tedious work of drawing samples back and forth, placing samples, covering lids, inserting cannulas, and washing bottles.
---
200ul boxed filter tips (96well) Manufacturers china,200ul boxed filter tips (96well) on sales,customized 200ul boxed filter tips (96well)