What are the minimum requirements for a good 1000ul boxed filter tip
---
A good 1000ul boxed filter tip depends on concentricity, taper, and the most important point is adsorption;
1. Let's talk about the taper first: if it is better, the match with the gun will be very good, and the suction will be more accurate;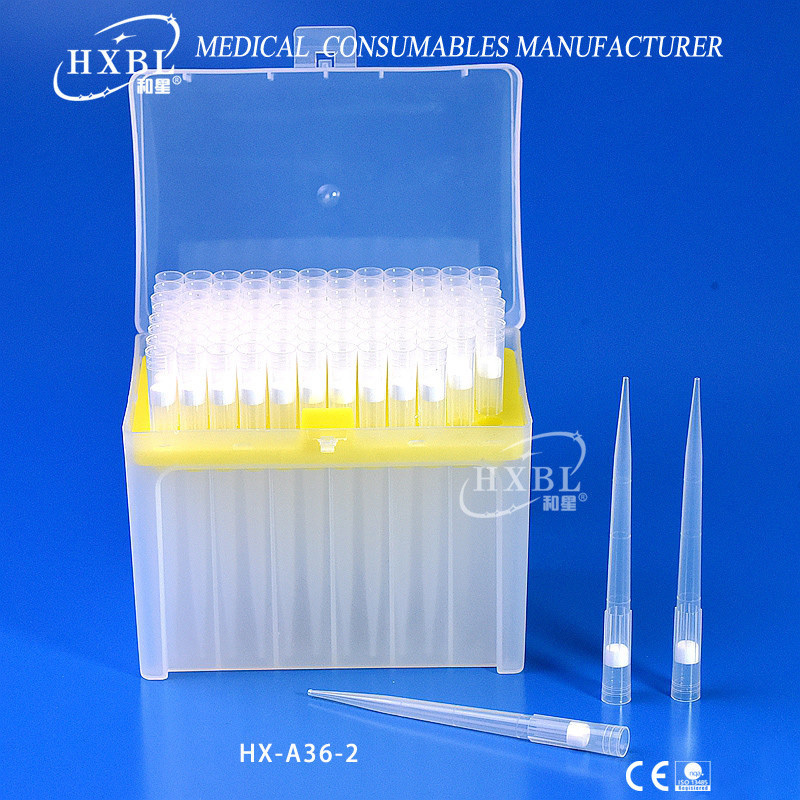 2. Concentricity: Concentricity refers to whether the circle at the suction nozzle of the suction head and the connection between the suction head and the pipette appear to be the same center of the circle. If it is not the same center, it means that the concentricity is not good;
3. Finally, the most important one is our adsorption: the adsorption is related to the material of the tip. If the material of the tip is not good, it will affect the accuracy of pipetting, resulting in a large amount of liquid retention or short for short. For hanging on the wall, resulting in pipetting errors;
Therefore, everyone should pay special attention to the above three points when choosing a suction head
If a bad tip is placed in a row with obvious spacing, it will make a difference! You will see obvious distortions, which is an important step in choosing whether or not a good tip is good.
---
1000ul boxed filter long tips (96well) Manufacturers china,customized 1000ul boxed filter long tips (96well)