---
15 / 20 / 30ml toilet cup
---
Disposable virus sampling tube | urine cup | centrifuge tube

Message
---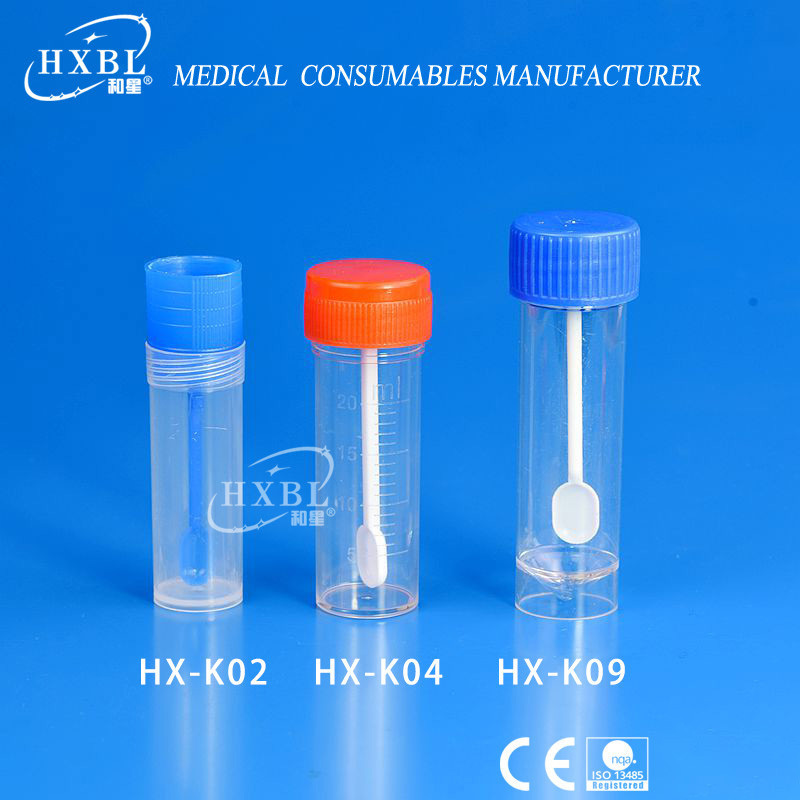 15 / 20 / 30ml toilet cup
Profile characteristics
The main material of the stool specimen cup is PP or PS. The PP specimen cup is resistant to high temperature 121°C, high pressure, and does not deform. The design of various styles, capacities, and lid colors is suitable for different specimen collection and experiment needs.
The volume scale of the cup is clear and easy to read, and the large frosted surface is convenient for the inspectors to write and label.
It has good sealing performance, effectively prevents leakage and contamination of the specimen, is convenient for storage and transportation, and avoids the contact of patients and medical staff with the specimen, which is easy, convenient, safe and sanitary. .
Good sealing performance ensures the quality control before analysis and provides guarantee for the standardization of sample testing. .
You can also preset barcode labels according to customer needs.
EO sterilization is optional.
| | | | | | |
| --- | --- | --- | --- | --- | --- |
| Item No. | Description | Material | Sterile | Qty/pk | Qty/cs |
| HX-K02 | 15ml | PP/HDPE | EO | 1 | 2000 |
| HX-K04 | 20ml | PS/HDPE | EO | 1 | 1000 |
| HX-K09 | 30ml | PS/HDPE | EO | 1 | 1000 |
Listen to the voice of every customer