---
Disposable virus sampling tube | urine cup | centrifuge tube

Message
---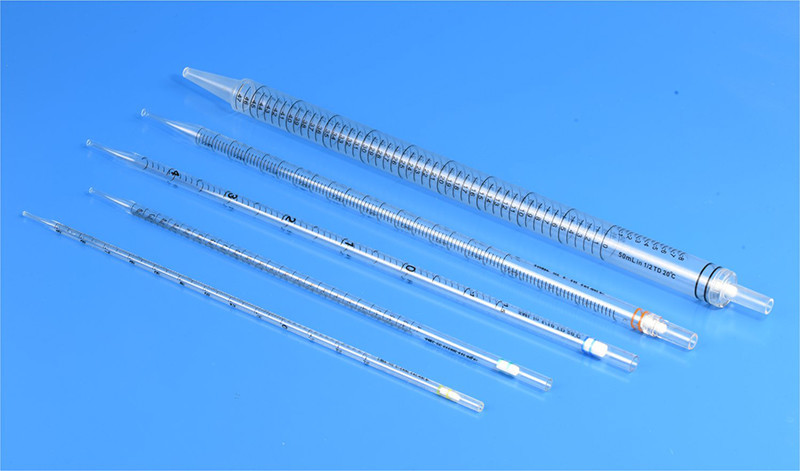 Serological Pipette
The product is made of imported high quality polystyrene(GPPS)in class 100,000 clean workshop.Novel aspiration area design can fit mostof the pipettors on the market.Mainly used for accurate measure or transfer for certain volume liquid and is widely employed in the field of cellculture,bacteriology,clinical research,etc..
Available in six capacity:1.0ml,2.0ml,5.0ml,10.0ml,25.0ml,50.0ml.Graduations are calibrated within +2%.
1.0ml,2.0ml,5.Oml Pipettes are shaped by streching method.
5.0ml,10.0ml,25.Oml,50.Oml PiPettes tips are welded to the tube by suPersonic wave.
Smooth and clean without drawing lines.
Different colors correspond to different specification,easy to distinguish.
Maximally reduce the liquid adhesion to the tube inner wall and thus improve the sampling accuracy.
Excellent double-side graduation design ideally meet with the demand for liquid adding or reducing.
Clear and simple graduation,as well as the negative one for extra volume,makes the liquid drawingand reading easier.
All serological pipettes are assembled with high quality filters.
Strict integrity test on every pipette.
Non-sterile or sterilized by Gamma radiation.
Available with non-pyrogenic and DNase/RNase-free.
Listen to the voice of every customer