---
Disposable virus sampling tube | urine cup | centrifuge tube

Message
---
Swab with PP Tube
This kind of swab is composed of collection swab,tip and PP sealing tube.According to differentrequirements,the swab stick has optional material like wood,PP or PS.The swab tip material is available in superior absorbent cotton,artificial cotton,polyester fiber.
Used for sampling from the parts of vagina,urogenital canal,etc.
Adapted to sampling from the parts of urethra and so on.
Individual or bulk pack available.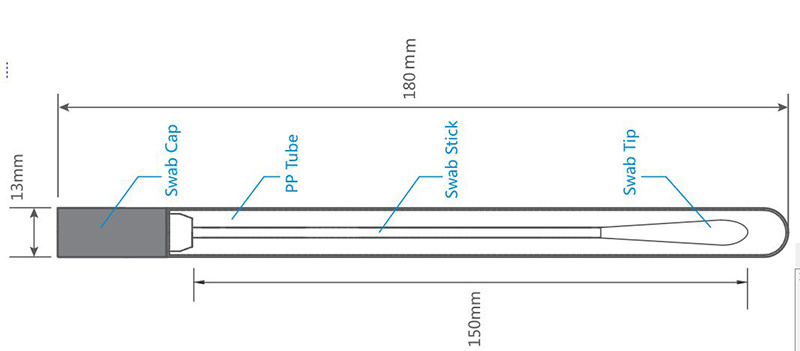 Item No.

Material
(stick+tip)

Size

Stick length

Sterilization

Packing
Method

Qty/pk

Qty/cs

HX-I04

Female swabs
(wood stick)

Φ13x180mm

150mm

EO

Individual pack or bulk pack

100

2000

HX-I05

Female swabs
(plastic stick)

Φ13x180mm

150mm

EO

Individual pack or bulk pack

100

2000

HX-I06

Female swabs
(steel stick)

Φ13x180mm

150mm

EO

Individual pack or bulk pack

100

2000

HX-I07

Female swabs
(strong tube wooden stick)

Φ13x180mm

150mm

EO

Individual pack or bulk pack

100

2000

HX-I08

Female swabs
(strong tube plastic stick)

Φ13x180mm

150mm

EO

Individual pack or bulk pack

100

2000
Listen to the voice of every customer