---
VTM Collection and Transport Kit
---
Disposable virus sampling tube | urine cup | centrifuge tube

Message
---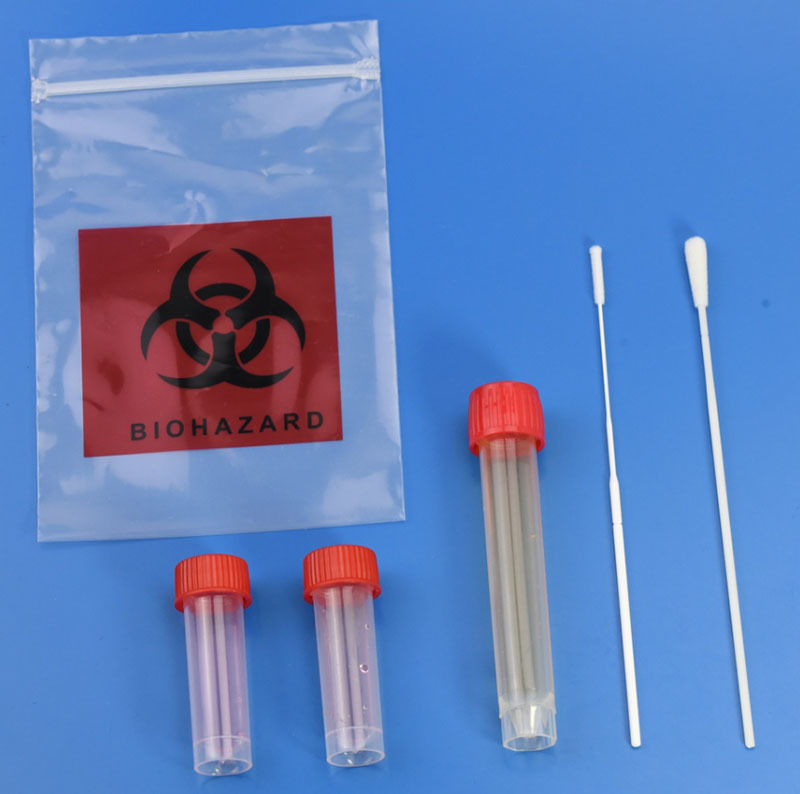 Disposable flocking swabs, one oral swab,one nasal swab
VTM and VTM-N Transport media can be chosen as needed.
Ready to use and easy to tear package, effectively avoid cross contamination.
Supplied with Biohazard specimen bag, ensure transport safe and reliable.
On the basis of Hanks solution, Bovine Serum Albumin V and
Virus-stable ingredients such as HEPES are added, maintaining
virus activity over a wide temperature range, which facilitates
the extraction of nucleic acid for the subsequent samples and
the isolated culture of the virus.
·Flocking Swab:Φ2.5x150mm(Stick),3cm break point for oral swab
and 8cm break point for nasal swab
·Transport tube:Φ16x58 (5ml),Φ16x97/Φ16x101 (10ml)
·Transport medium:1ml/tube,3ml/ tube
·Biohazard specimen bag:4"x6"
HX-K59-1: 10ml tube with 3ml VTM,one oral swab,one nasal swab, one biohazard specimen bag
HX-K59-2: 5ml tube with 2ml VTM,one oral swab,one nasal swab, one biohazard specimen bag
HX-K59-3: 5ml tube with 1ml VTM,one oral swab,one nasal swab, one biohazard specimen bag
Listen to the voice of every customer