120ML Vacuum Urine Cup: Ensuring Reliable Urine Collection and Analysis
---
The 120ML vacuum urine cup is an innovative solution for urine collection and analysis. This cup is specifically designed to make the process of urine collection and testing easier and more reliable. With its advanced vacuum technology, this urine cup minimizes air exposure, preventing oxidation and the loss of analytes, ensuring reliable and accurate analysis results.
Made of high-quality plastic, the 120ML Vacuum Urine Cup is durable, leak-proof, and easy to handle. It has a smooth surface and a tight-fitting lid that ensures the sample remains sterile and eliminates the possibility of any contamination. The cup is calibrated with a volume of 120 ml, making it an ideal choice in clinical laboratories and hospitals for routine urine analysis.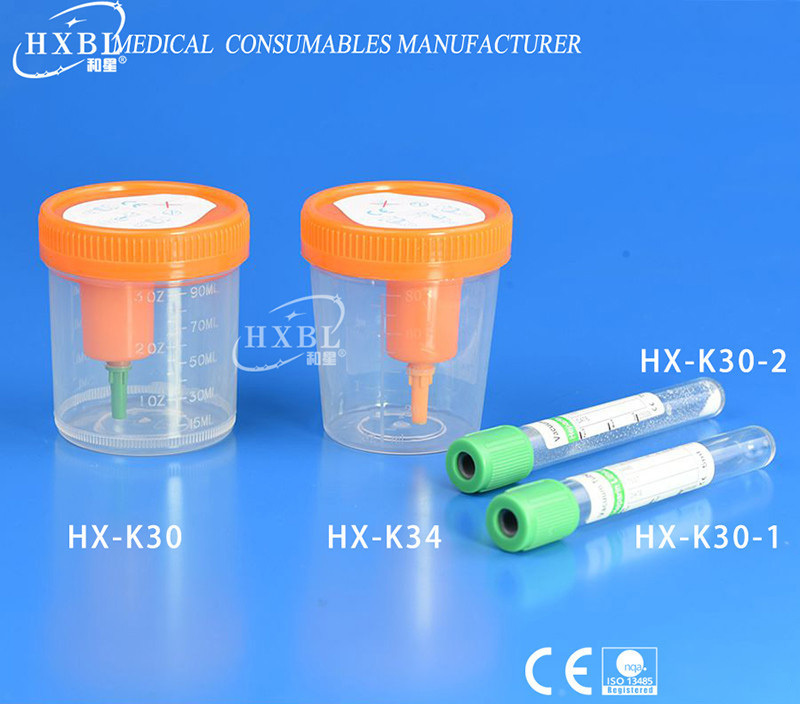 Another key feature of 120ML Vacuum Urine Cup is its convenience and ease of use. It has a wide opening, which makes it easy to collect urine from both men and women, and the transparent material allows for visual inspection of the urine sample. With its optimal size, users can collect a sufficient amount of sample for a range of analyses.
In conclusion, the 120ML vacuum urine cup is a superior choice for urine collection and analysis. Its advanced vacuum technology ensures reliable and accurate results, while its sturdy construction and ease of use make it a practical and efficient solution for any laboratory or hospital.
---